Damage Appraisers of North America is an independent insurance damage appraisal company. Since 1985, our company has assisted insurance companies, lending institutions, third party administrators, self insureds, and other independent adjusting companies with claim handling. Our emphasis on prompt, professional, and economical service is demonstrated in numerous claims handled monthly for our clients. Our flat rate appraisal fee system has saved our clients thousands of claim expense dollars. We do not charge for mileage or drive time and there are no fee surprises. When given the opportunity to demonstrate our services, most would agree we are "The Best Route to Damage Appraising."
Communication
We understand the importance of being able to get updates and answers. We send statuses on open files and our office staff answers the phone directly, no machines. At DANA, we recognize and appreciate the need for direct communication. Click below to reach one of our employees directly.
Contacts
Documentation
At DANA, we attempt to provide you with the most complete report on your claim. We have experience with industry standard forms and we have also developed reports of our own in an attempt to clarify important information on your claim. Click below to see a sample of a DANA report.
Sample Report
Technology
There is new technology and resources available to our industry on a regular basis. We keep our parts database up to date as well as utilize up to the minute parts searches. At DANA, we attempt to stay ahead of the curve and provide solutions for our clients as well as body shops. Click below to find out more.
Resources
Latest News
March, 2020
We are taking measures to help combat the spread of COVID-19. We will remain open and our employed appraisers will take steps to protect themselves the and vehicle owners. Contact the main office you have any concerns during this time.
Read More
February, 2019
We have started a program where we can see where our appraisers are located in the field. If you send us an assignment at a shop or tow yard and our appraiser is nearby and can fit in the inspection with his schedule, we will get that done for you. This is all in an attempt to improve turn around time for quicker claims handling.
Read More
See what everyone is saying!
"I love the timing and quality of this work. Please thank your appraiser for the great job on both units! I will certainly be using your services again."
Adjuster - Americlaim
Read more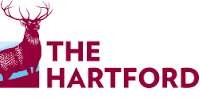 "I wanted to take a moment and personally thank your team for the outstanding job they did on the hail claims from the July 2016 storm. Communication was key in this event and your staff was on top of every e-mail and phone call.All their hard work was appreciated."
Adjuster - The Hartford
Read more